Who We are
The Accreditation Unit (AU)
has started in December 1997 as a Laboratory Accreditation Department (LAD). LAD has become AU in September 2001.
All management and technical responsibilities were delegated to the Director of the Accreditation Unit and to the accreditation committees.
AU is a non-for-profit organization. In order to cover its expenses, it depends on the income from accreditation fees paid by accredited conformity assessment bodies, in addition to the financial support from the government.
AU carries out the accreditation of testing and calibration laboratories, in the fields of Medical, chemical & biological, foodstuff, environmental, construction materials, electrical, mechanical & Material, and non-destructive testing as well as in measurements & calibration.
AU carries out also the accreditation of certification bodies of products. AU is intending to expand its services to cover the accreditation of certification bodies of management systems & inspection .
JAS-AU is a non for profit, governmental organisation funded by the government of the Hashemite Kingdom of Jordan under the General Budget Law.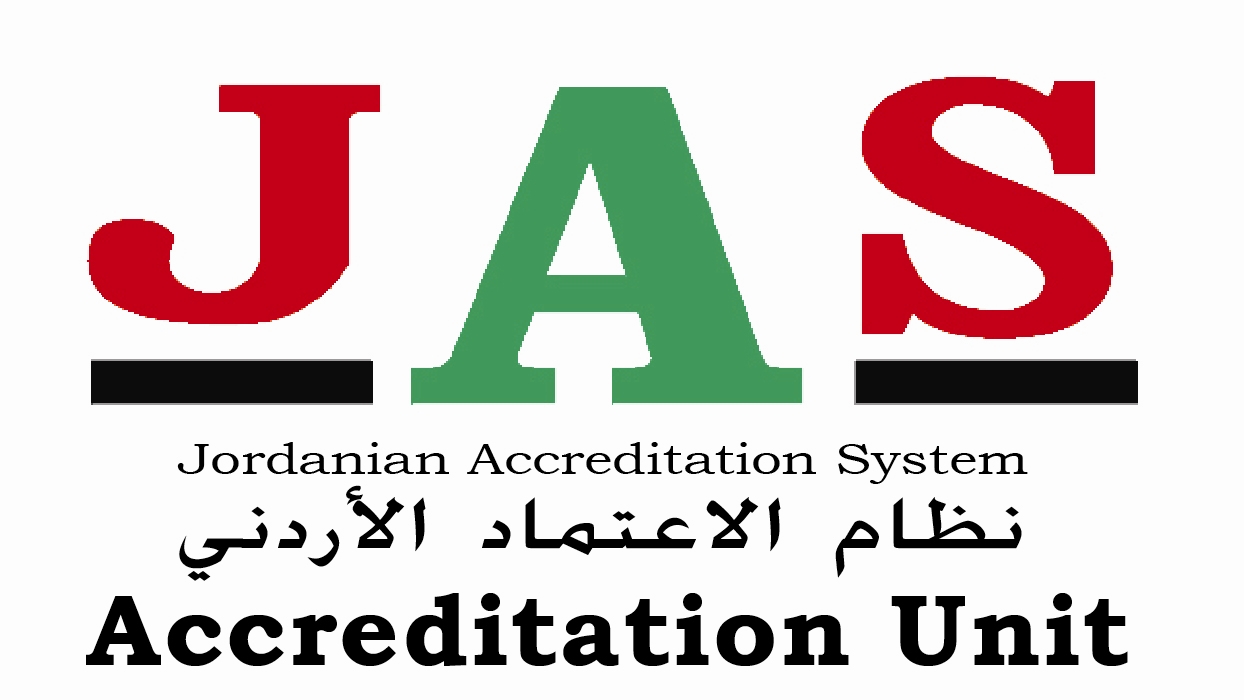 Vision
To be a sustainable, independent and internationally recognized accreditation body, competent to provide accreditation services to CABs according to international standards and active on regional and international levels ..National Recognition , International Acceptance


---
Mission
The Accreditation Unit grants accreditation as an official recognition of the technical competence of the conformity assessment bodies; testing and calibration laboratories, inspection bodies and certification bodies, on national, regional and international levels through:
Implementing international practices and signing multilateral recognition agreement,
Managing an effective relationship with Conformity Assessment Bodies to fulfill their needs and reach the highest level of their satisfaction,
Providing a creative, open and cooperative work environment for the Jordanian Accreditation System (JAS) assessors and committees' members to ensure their impartiality, confidentiality and objectivity, as well as availing the needed information at the right time to make the right decision
Providing the human, financial, technological and material resources needed.